CTMS has 90 type of safety checklist in the system, the safety inspector would have to complete the checklist according to the requirements. These checklist are based on the requirements by the Ministry Of Manpower (MOM).
The 90 types of checklist are:
Please check video here.For More Safety check list sample, please visit here. 

The image below is an example of a safety inspection checklist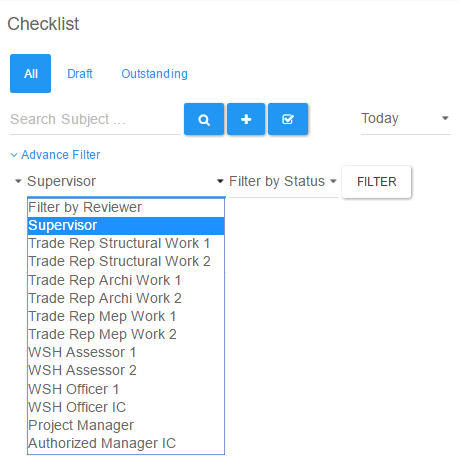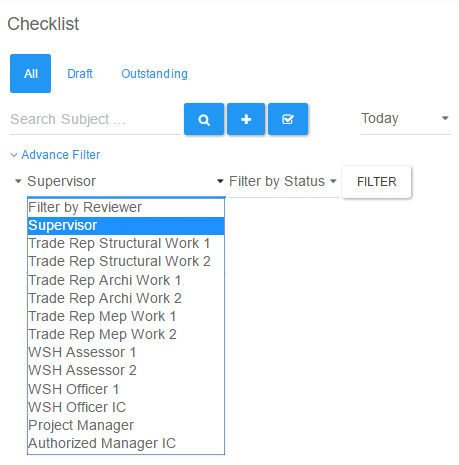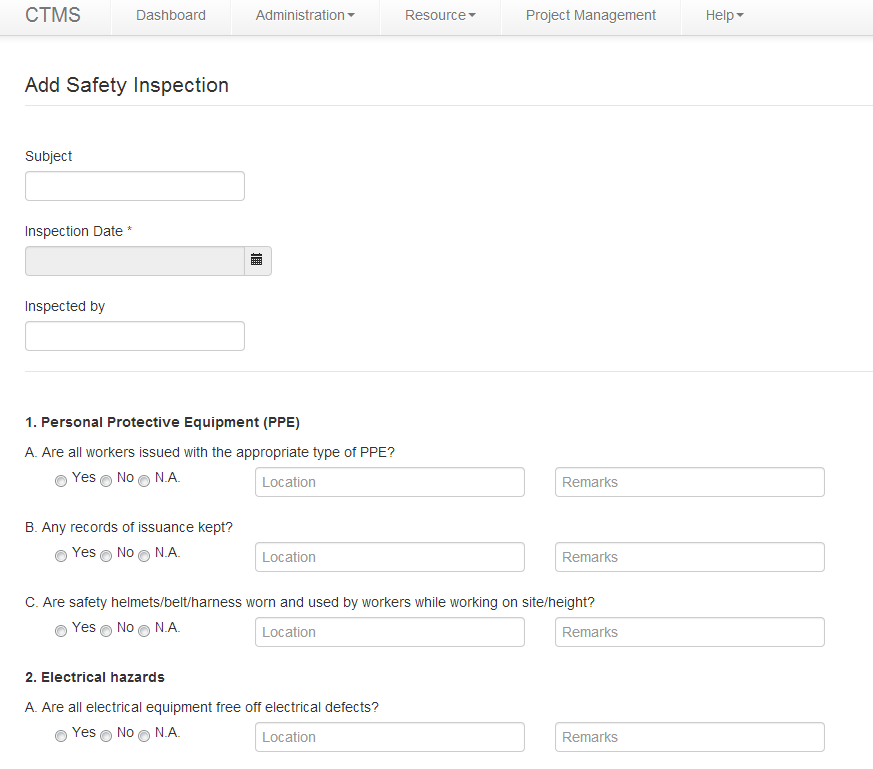 Once completed, these checklists will be uploaded into the CTMS server. Once uploaded, permitted users can view the checklist.