Industry
The construction industry faces challenges such as low productivity due to a large number of manual and paper-based business processes. It is a complex industry, requiring a large amount of interaction between different parties working on a project. In addition, there are numerous compliance and regulatory requirements which can be time-consuming and tedious to complete without systems and processes in place to automate the work.
The proposed CTMS will stream line the business processes, as well as making use of the latest technologies to ensure a much flexible, scalable and secured system. It will therefore, centralize all project data, normalize existing data structure and fine tune current business processes to make sure the new system fulfill the functional needs.
Free Trial – fill in the form here and we will email you the link to download a trial version of CTMS now. Then, explore all the ways CTMS can simplify the work you do every day − free for 30 days.

CTMS Overview
CTMS is a web-based solution designed by Magicsoft Asia Systems aimed at increasing efficiency for custom builders and remodelers. CTMS can be accessed from a login form on the contractor's website. From here, team members, subs and clients can access their own secure portals to address tasks unique to their role – tracking changed orders and project budget, update online schedules, attendance tracking and sharing of photos in real time. Because it's web-based, CTMS can be used on both Mac and Windows computers. No software or servers have to be installed and maintained on location. Additionally, the program can be accessed from any location, with any type of mobile device, including iPhones, iPads, and Android phones. As CTMS is offering software as a service (SaaS), it is priced at a monthly subscription fee instead of a one-time payment.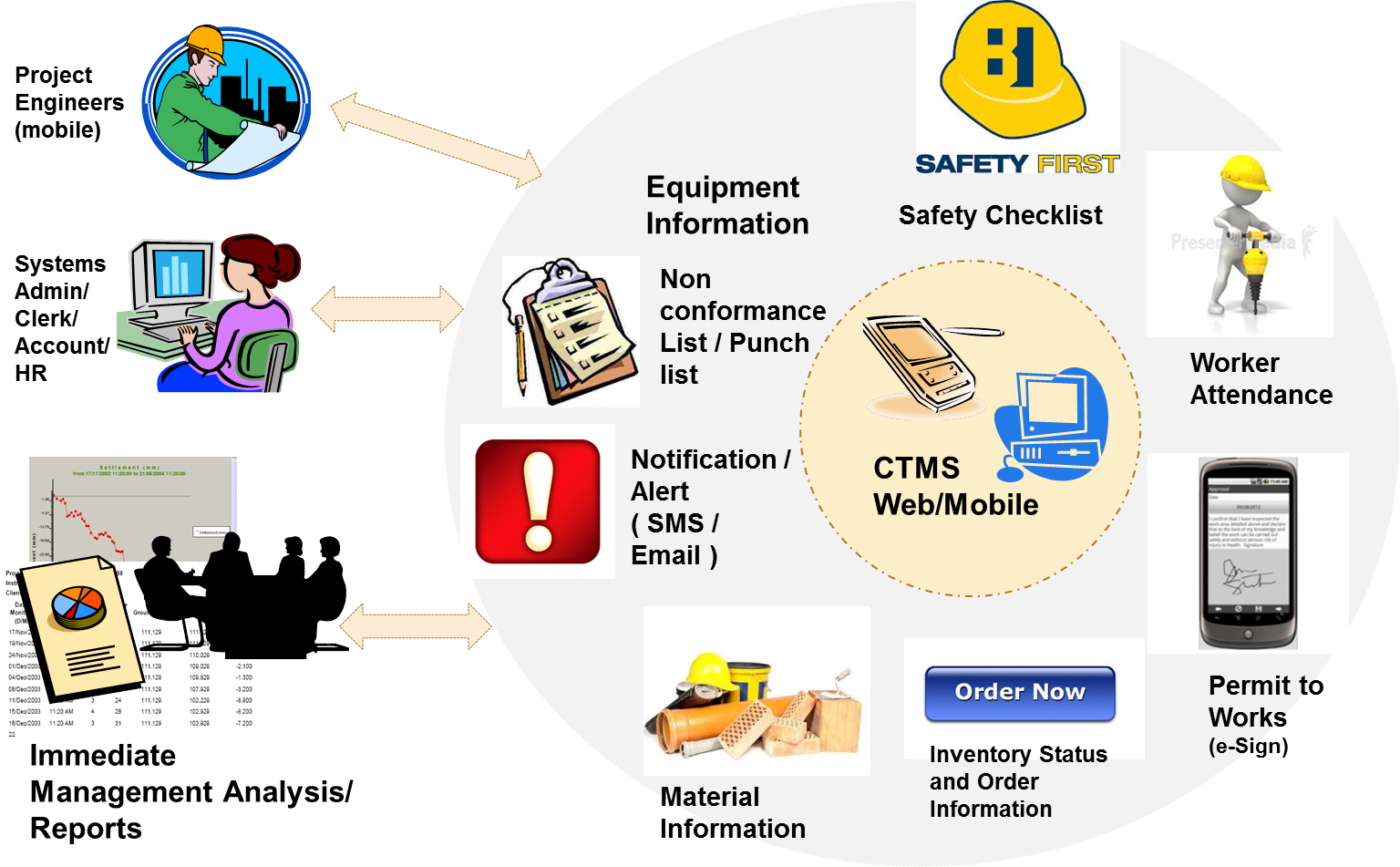 Please kindly download the PPT file here.
Some of our existing customers.