CCTV ACCESS GUIDE
In order to access the CCTV at the site office at Tanglin Halt, please download the client application for Windows from the link below:            http://updates.networkoptix.com/default/20839/windows/nxwitness-client-3.2.0.20839-win64.exe
Once you have installed the application, run it and please use the login details that were provided separately:
Host: cctv.magicsoft-asia.com (Leave Port as 7001)
Login: login_id
Password: password
Alternatively:
1. Download the NX Mobile app from Google Play or App Store
2. Run the app and click on New Connection.
3. Add the details according to the image below.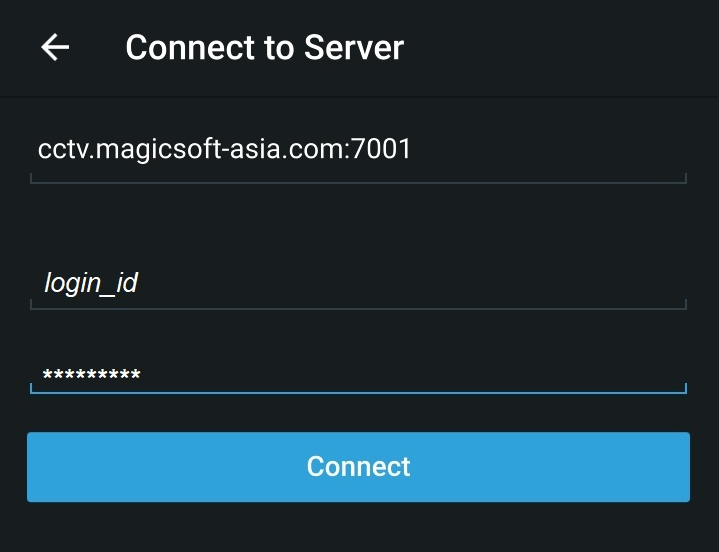 Saved PTZ Positions
PTZ positions can be saved for the camera.
Right-click on the CCTV screen of the Windows application to show a pop-up menu and select PTZ to show you the preconfigured positions for the camera
On the mobile app, you can access the same using the reticle icon at the bottom right corner of the app.