Project Management
This project management module allows the project manager to assign workers to a project, assign workers to a task, submit attendance, enter emergency contact details, schedule meetings, upload progress photo, create checklist, request resources, view inventory & assets, view expenses and inventory transactions.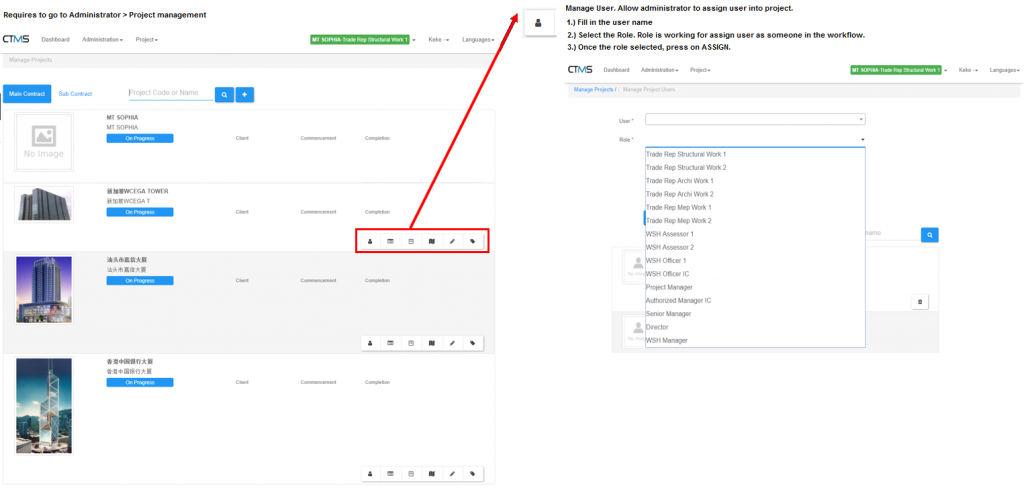 Administrator able to assign user into project, upload new template form, edit and remove existing template form, upload drawing site location, and edit project information.
| | |
| --- | --- |
| | Manage Subcontractor. Allow administration add new subcontractor into project. |

1. ) Press on Add button
2. ) Fill in the Sub-contractor name
3. ) Select Trade from the drop-down
4. ) Lastly press on ASSIGN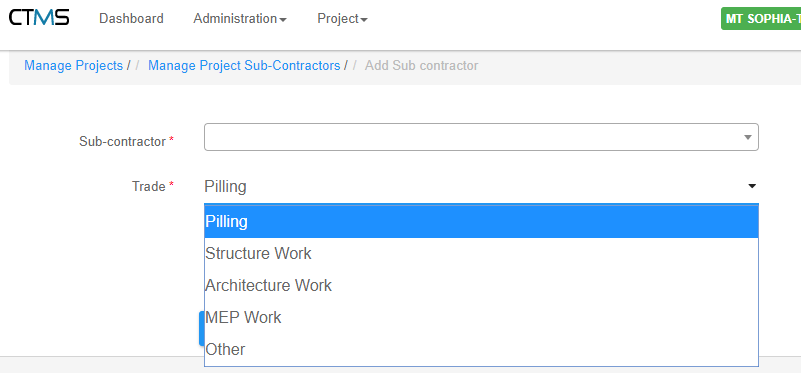 | | |
| --- | --- |
| | Manage Forms. For detail please read on (UPLOAD FORM) |
| | Manage Locations. For detail please read on (Manage Location) |
| | Edit Project. Allow administrator user to edit project information. |
| | Update Projects Status. Allow administrator user to change the project status became Pending, On Progress, completed, Suspended, and Cancelled. |
|   | The new project need to set up with status On Progress |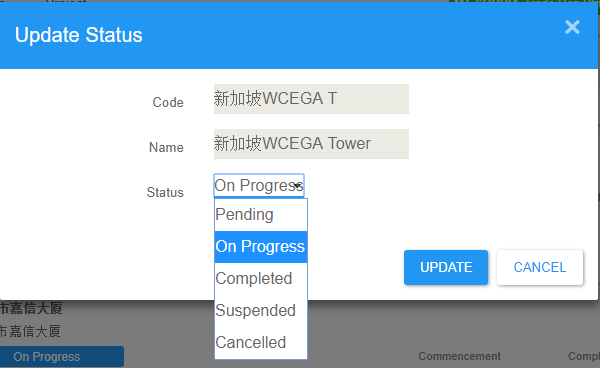 Click Add button to add new project

Fill in the Project code and Project name accordingly to requirements.
Please noted that project code can't to be changed once you set it up.
Then you able to make changes in Project name, UEN no, BP no, and project description if the changes necessary.
UEN no and BP no are requirement from EPSS report and depend of Company information. Don't need to fill in if don't required.
Lastly click Save to create new project.