Progress Photo
This module allows one to upload progress photo. Progress photo are important so that one can see and monitor the progress of the construction instead of explaining in text form, which may not be as accurate.
Let's take a look at a simple example.
Upon the project manager's request, supervisor Lee takes a photo of the construction site and uploads to CTMS via his tablet, say his iPad.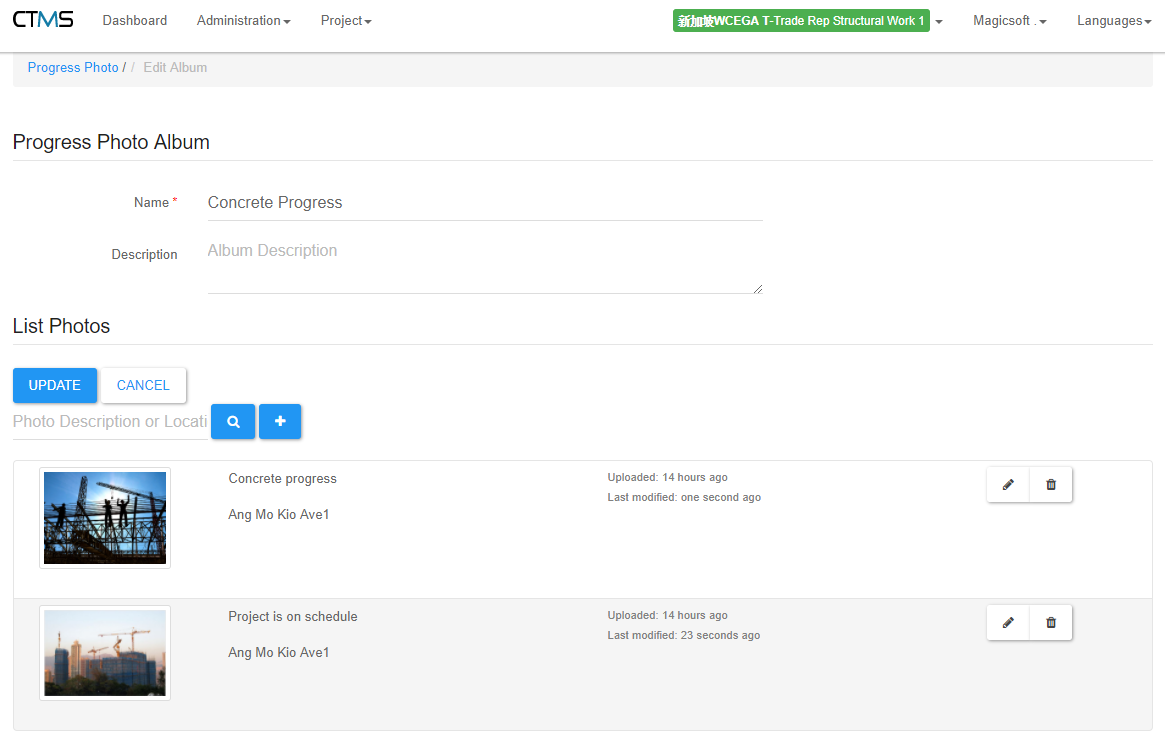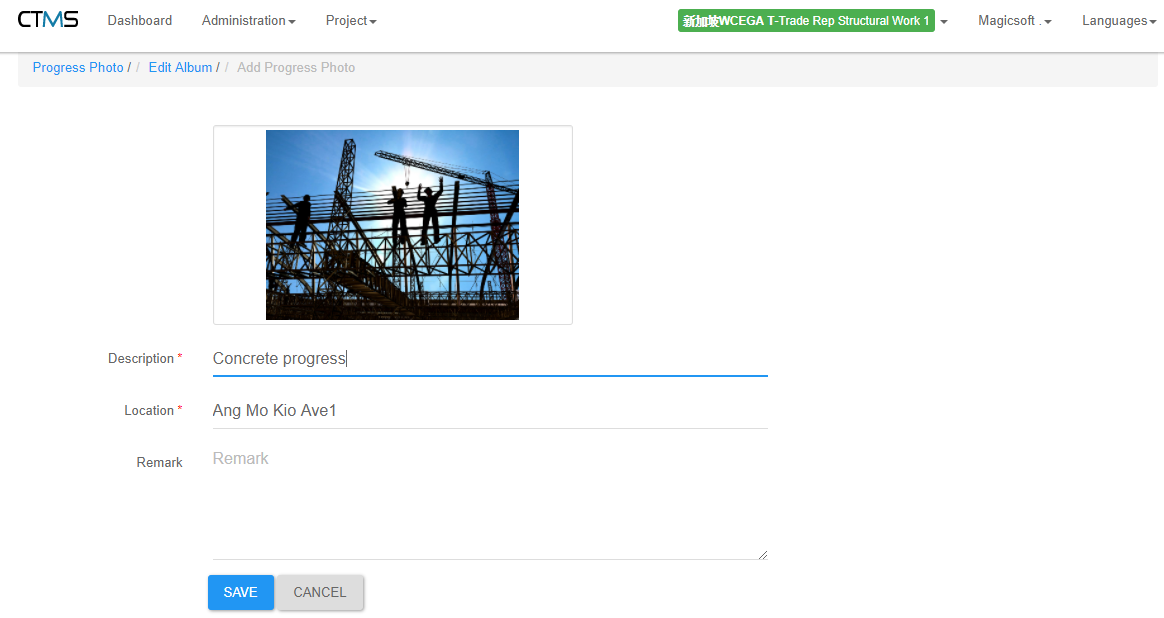 The project manager in headquarters would log in to CTMS to see this picture above.
Suppose if supervisor Lee uploads a wrong picture, and the project manager happens to be looking at it and questions supervisor Lee. Supervisor Lee can click the 'change photo' button and upload the right picture.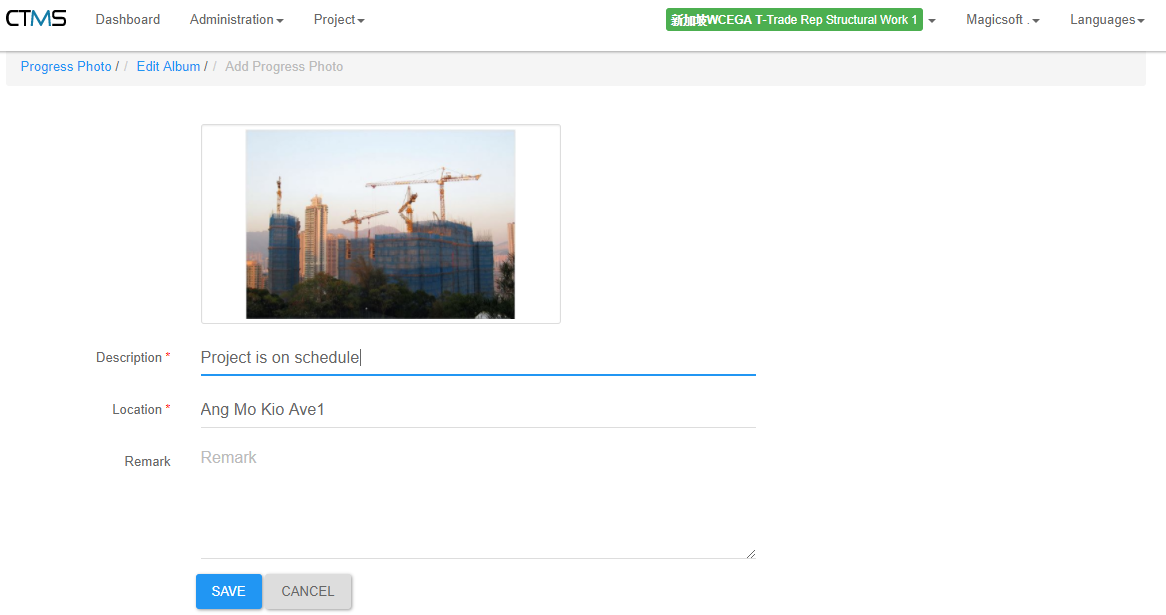 The picture would be changed instantly on the project manager's side without having to refresh his browser. This process uses the 'push technology'. It will limit miscommunication and speed up efficiency. More information about 'push technology' can be found here.